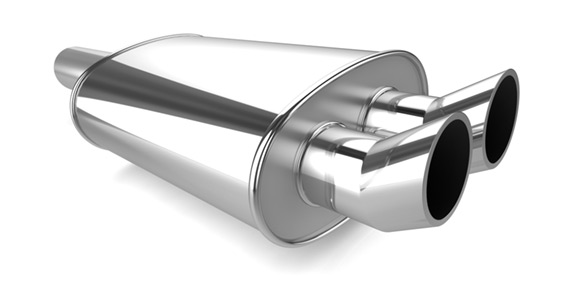 Muffler Repair for an Always-Smooth Ride
We know there are a lot of mechanics in Fort Worth, TX, but A-1 Muffler & Welding isn't just another mechanic. We bring over 25 years of experience to each car we work on, and we use only the best products from the most trusted brands to ensure a safe and smooth drive and long-lasting results for you. Though we perform work on a vast range of motor vehicles, we especially love getting our hands on classic cars and custom jobs.
Welding Services & Custom Car Work
We're one of the only mechanics that specialize in muffler service and welding in Fort Worth, so if your classic car's engine is making a terrible racket and you suspect something's wrong with the muffler, you know you can bring it into A-1 Muffler & Welding, the best team of mechanics in Fort Worth.
We also replace and repair catalytic converters so your exhaust system keeps working at its best level. A faulty catalytic converter can be unsafe for the environment and your health, so if you suspect something's amiss with your catalytic converter, bring your car into A-1 Muffler & Welding today. Our full list of service offerings includes:
Anything and everything muffler-related (Flomaster and MagnaFlow brands).
Catalytic converters (CATCO brand).
Custom exhaust work.
Out-of-state vehicle inspections.
On-site welding, including aluminum and steel welding.
Light manufacturing.
Rotor and drum turning.
Motors Swaps
LS Motor Swaps
-Wire Harnessing
LS Wire Harnessing
Mechanic on Duty
General Diagnostic Specialist
Drivability Diagnostic Specialist
Custom Metal Fabrication
We are committed to providing the highest level of satisfaction to our customers, and strive to do so with quality workmanship, honest communication and an understanding that your needs are time-sensitive. We know how important it is for you to have a safe, reliable vehicle, and work to meet every customer's needs. Our technicians are highly qualified to perform a wide range of muffler repairs and metal fabrication services. For the best in muffler repair and welding services, contact us at 817-625-9745.